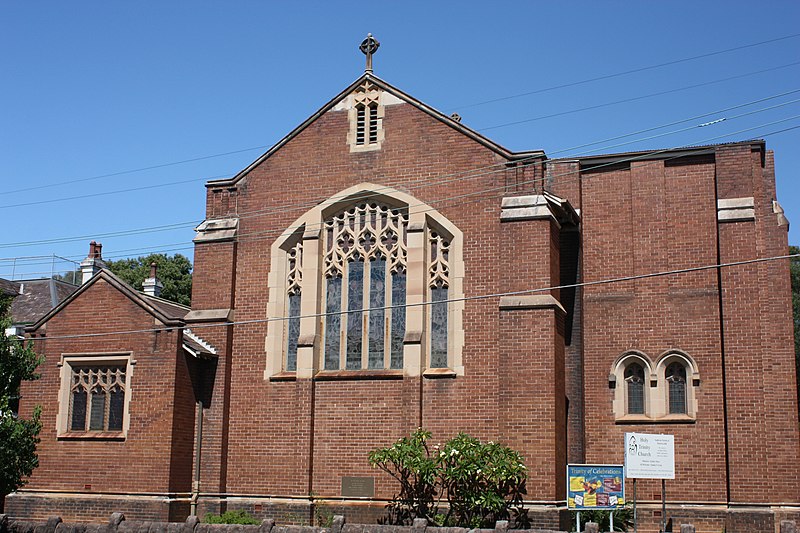 Live Rehearsals Resume
Live rehearsals have resumed form Term 2 of 2021, from from Monday 19 April at Holy Trinity Anglican Church in Dulwich Hill.
In line with COVID-safe practices we are now sitting in the pews. Please spread out, sign in at the door using the Service NSW check-in app and either check your name off or add your contact details to the attendance list.
We are looking for new members, particularly Tenors. Feel free to come along and just sit in on a rehearsal to see what it's all about, or jump straight in the deep end and join in.
Image: wikimedia.org