Choral Director – Georgina Andrews
Georgina is a passionate ensemble singer and director. She has extensive choral experience as a professional singer, choral tutor, and choir director. She is passionate about giving the gift of music to others. Georgina has conducted choirs of up to 400 voices, including directing and assisting in performances at venues such as the Sydney Opera House and NIDA.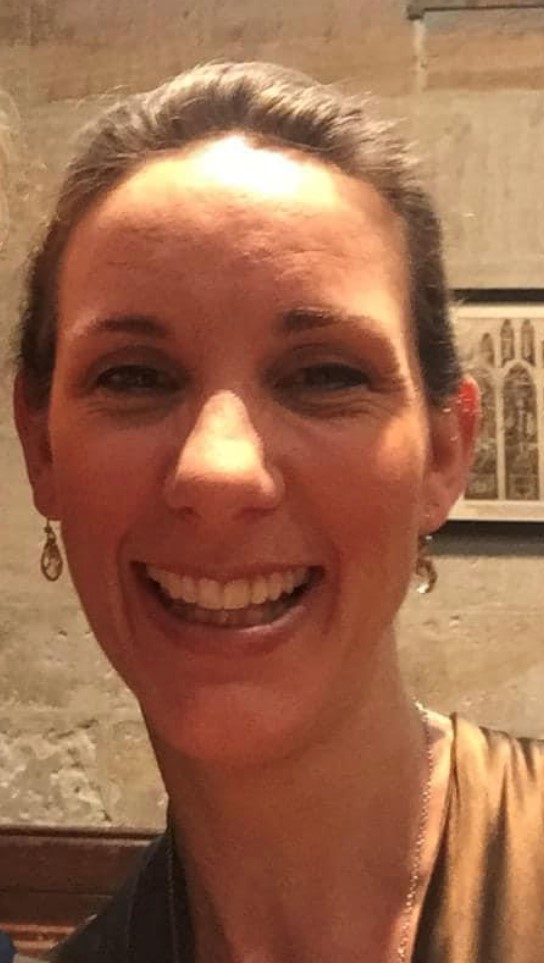 Marguerite Georgina Andrews 
Georgina started singing at her family's church when she was five years old, having played violin since she was two and a half. From the happiness it brought, it was evident Georgina would be a lover and sharer of music.
After completing her BMus in Viola Performance and Graduate Diploma in Music Education at Sydney University, she studied at The Konenklijk Conservatorium in The Hague, and The Guildhall School of Music and Drama in London. Georgina has designed, produced, and performed her own productions in Sydney and Europe.
Georgina has sung with Sydney Chamber Choir, Sydney Contemporary Singers, Sydney Philharmonic Motet Choir, St James King Street Choir, and Cantillation, and has performed with the Sydney Symphony Orchestra on many occasions, and has recorded for numerous movie soundtracks at Trackdown Fox Studios, Sydney.
Georgina loves to sing, and teach others as well. As a natural harmoniser from a young age, she particularly loves ensemble singing, and training others to reap the enormous benefits of this skill. She directs the Jubilate Singers, and has previously directed Sea Naturals Choir in Cronulla, and co-directed the Friends of Symphonia Jubilate Chorale in Strathfield. She also conducts for the Department of Education 'Our Spectacular' (Sydney Opera House) and Create East (NIDA) annually.
Feedback from choristers
"I've written this mail several times since the night of June 5…in my head. I probably won't get it all here.
It was pure magic being part of the concert. Having only sung country songs and Bollywood of the yesteryears – this is something I would never have imagined doing in this lifetime. Especially given that my main role has been Samrath's carer.
But encouraged by Jo and then Cheryl / Stretch to sing in the early days when we started – I slowly started enjoying it. Every time we managed to come to Dulwich Hill, the smiles on all the members' faces and the relaxing vibes took all the worries away. I may still be several months or years away from actually reading sheet music but I have learnt to flick the page over at the right time and also to follow the conductor. Wonderful to be conducted by Susan as it is always with Jo.
I've said this before but saying again – had it not been for Jo introducing us to Jubilate, Cheryl accepting us – and each one of you making it so easy and fun to sing – I would never have known a choir concert. I hope I can have more in times to come.
These events require a lot of logistics to be done the right way. All the hard work that went into it was made to look so easy and fun – no bother at all!!
Thanks and Kind Regards,
Gurmeet"
"Inspired by Gurmeet's comments,
I have to say that the whole experience for me as a born again chorister has been very special. The last time I performed in a choir was 1973 – Mozart's mass in Cminor.
I loved the fact that I could join jubilate without stress (I turned up alone) knowing only one other person and discovered a lovely, inclusive group of people.
Despite the circumstances, the zoom practices were fun and ultimately very useful; the subsequent whole group practices were sometimes thrilling.
My problem is I get overcome by the beauty and experience of fabulous music sung well. This happened in the final rehearsal. It was an inspiration to rock up the next day and actually perform.
Thanks so much to the organisers/committee for making this community choir so grand! Thanks to Jo for her leadership, fine teaching and personal talent. She has been a rare find and will be much missed. Susan brought the whole together brilliantly with orchestra and soloists.
My family and friends reported that they were 'transported'.
Thanks so much,
Helen"