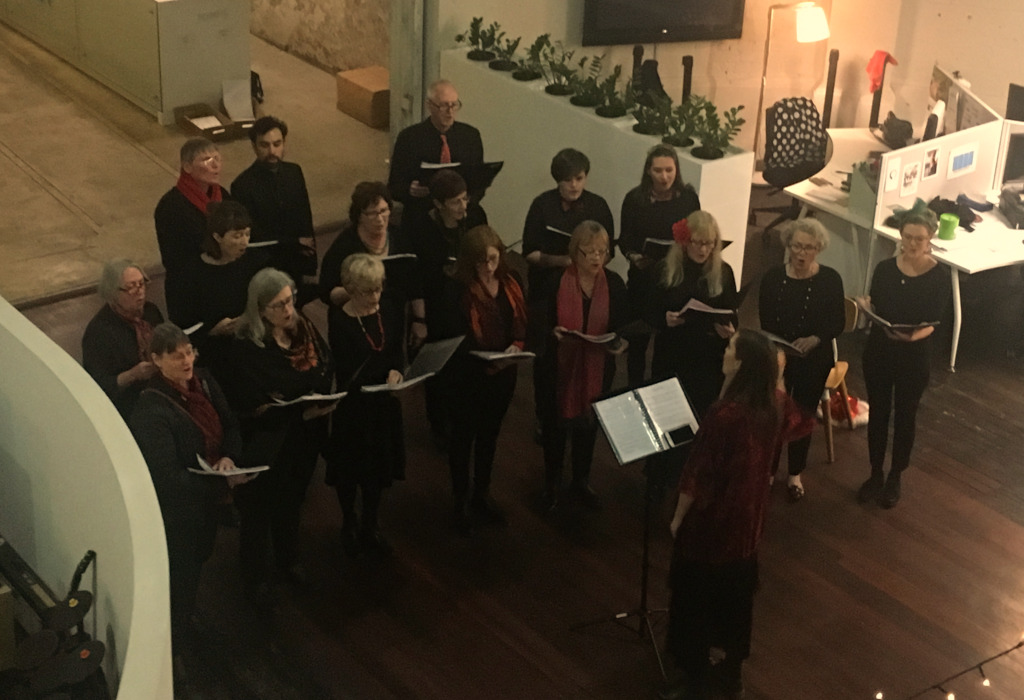 CanTeen Christmas in July Party
When the call was thrown out for volunteers to attend CanTeen Sydney's annual Christmas in July party, I just knew it was the perfect opportunity for the Jubilate Singers!
We were very honoured to sing our repertoire of Christmas carols this past Thursday to a small group of young people aged 12-25 whose lives have been affected by cancer.
The evening was a cheerful occasion which involved watching Elf, hot chocolate, silly Christmas-themed games and Christmas costumes. The Jubilate Singers arrived as everyone sat down to enjoy their dinner at CanTeen's beautiful headquarters in Newtown, which was decorated to the hilt in a winter wonderland theme.
It was lovely to bring our Christmas cheer closer to home in the inner west, and provide the ambiance to young people, staff and volunteers during their Christmas feast. We received great feedback from our audience… It seems we are getting quite the reputation for our carols!
This event highlights just one of the reasons I love singing with Jubilate – the opportunity to be involved in our community and bring people together. CanTeen does amazing work and it was a truly special occasion. We are very thankful to be involved and can't wait until next year!
Emily Church – Jubilate Soprano and Canteen Volunteer